Striking works that confront present and past, the historical and mythological.
A query into timeless perspectives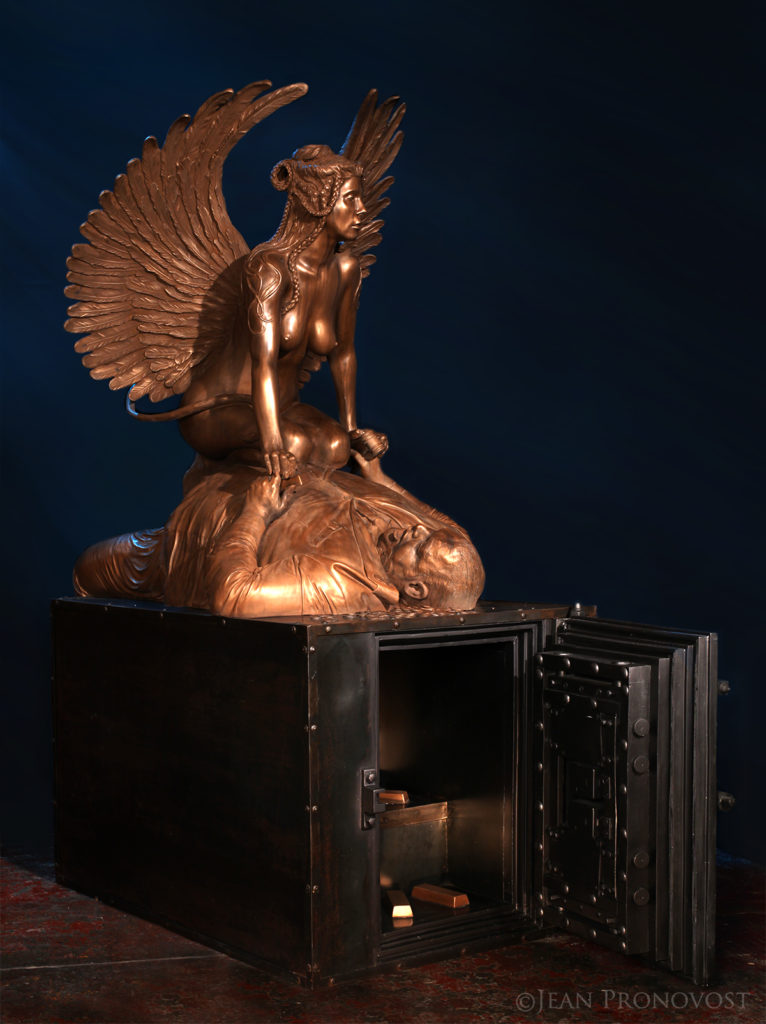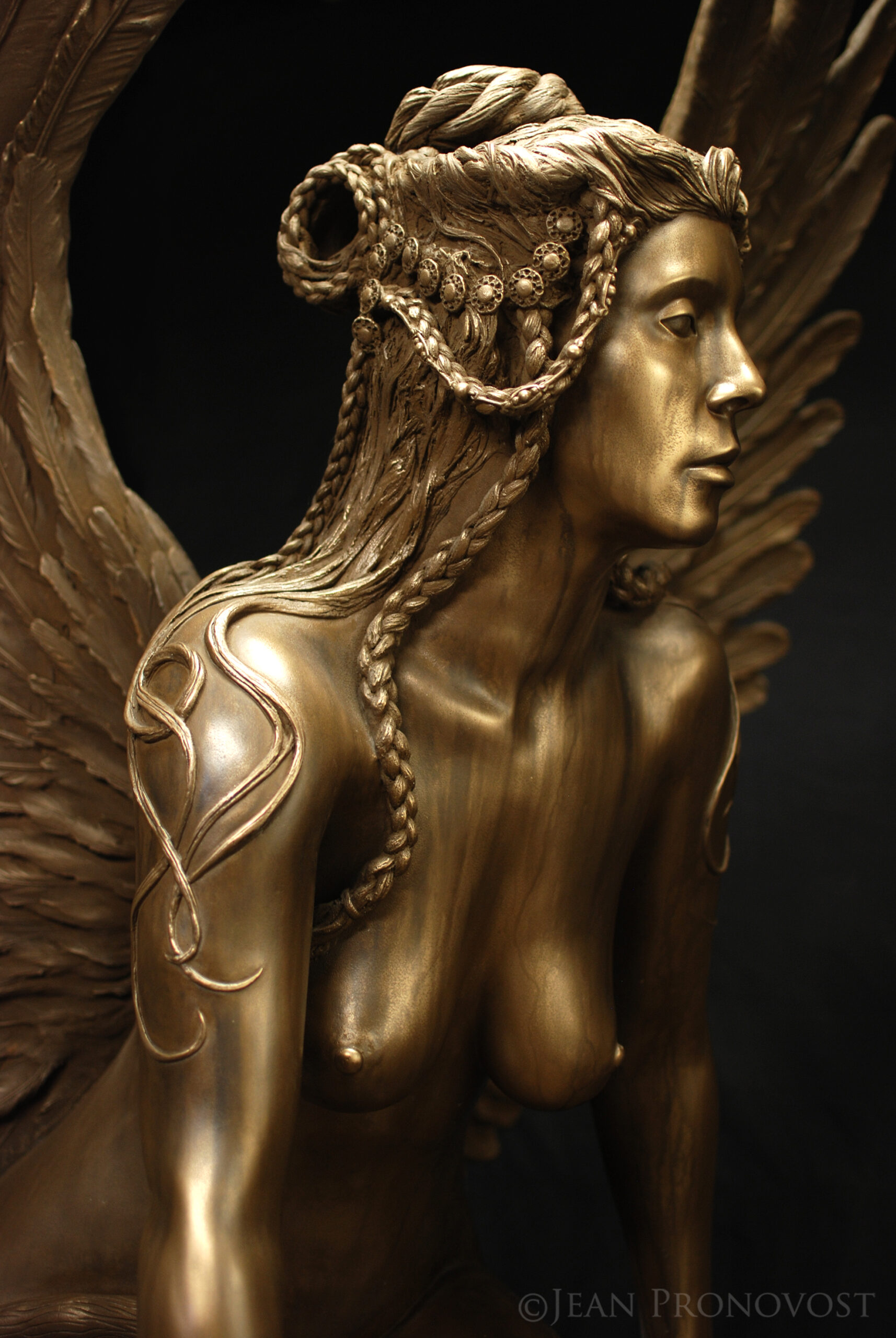 "What is that which has one voice and yet becomes four-footed and two-footed and three-footed?"  This is the riddle of the Sphinx.  To answer it, you must first know yourself.  If you answer wrongly, she devours you. Identity issues are her favorite snack!
A TRIBUTE TO THE REAL WORLD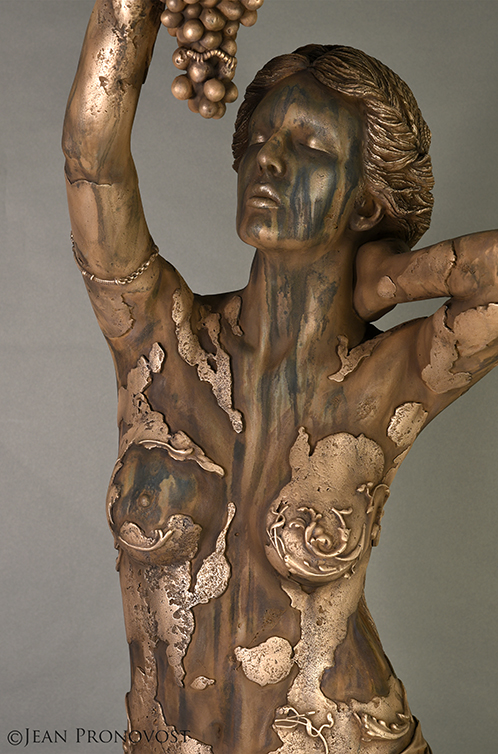 This Bacchante sculpture just screams classical Roman elegance: the column base, the beautiful, nearly naked, young woman with eyes closed and luscious lips in a casual pose who is about to enjoy a bunch of grapes.
She's beautiful but sadly so ignorant. She'll scream in horror and disgust when she bites into that worm. Talk about sour grapes!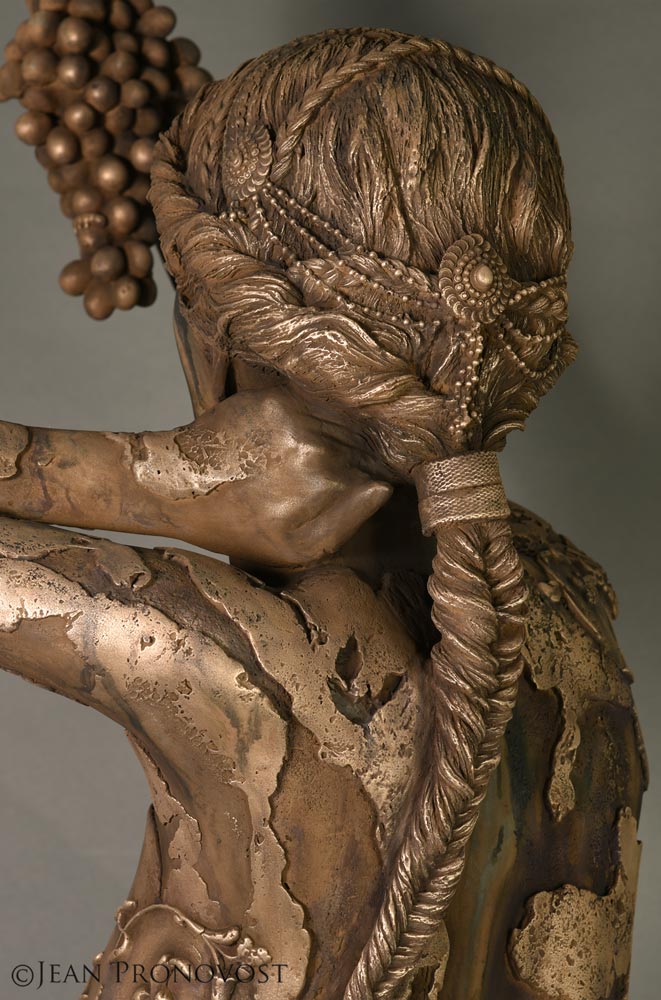 Oil on canvas, 67″ x 81″, 2007

Sculptor, Muralist, painter, artist and airbrush specialist.
Montreal, Quebec, Canada