THE SPHINX EXHIBITION, ARTISTIC RETROSPECTIVE OF JEAN PRONOVOST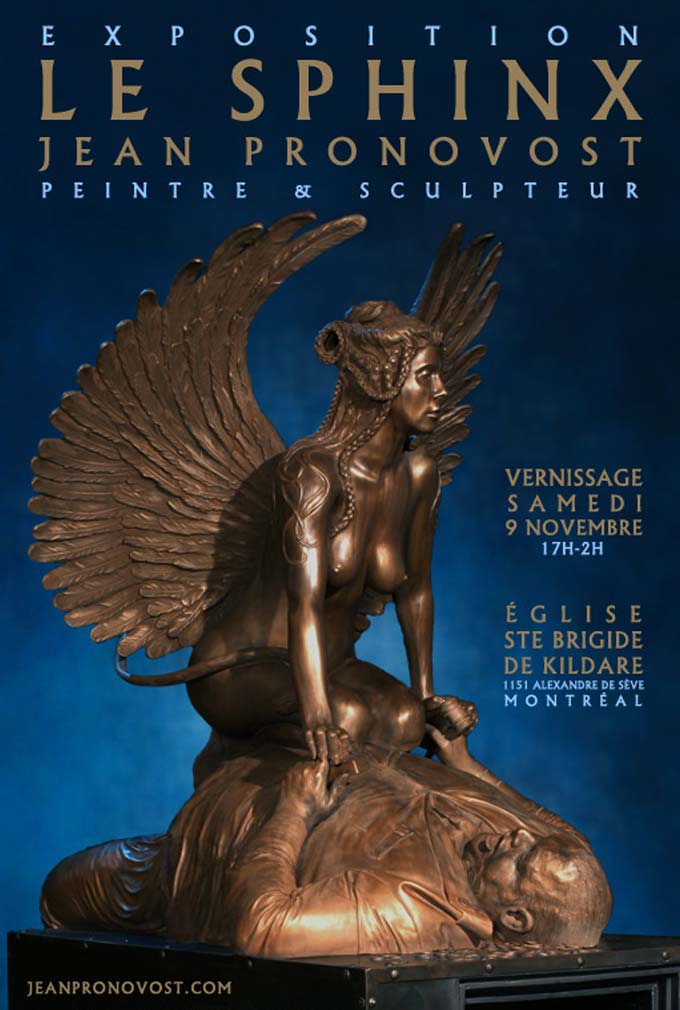 The Sphinx exhibition includes, all the paintings and sculptures of the artist Jean Pronovost.
The exhibition tour will be possible only 9 November 2013 between 17 hr and 2 hrs am, so enjoy come celebrate with us the 20th anniversary of consecration the artist in a timeless atmosphere.
Saint-Brigide de Kildare church, 1155 Alexandre de Sève, corner René Levesques, Montreal.
Facebook event

Sculptor, Muralist, painter, artist and airbrush specialist.
Montreal, Quebec, Canada